Many studies have shown the health benefits of eating a healthy breakfast. It not only improves your energy levels and ability to concentrate, but also helps with weight management, reduced risk of type 2 diabetes, and various heart conditions in the long run.
For many of you, it might be the last thing to do on your morning list. Or even worse, it might not be on your list at all. But a healthy breakfast provides your body with additional fuel, jump-starts your day and even benefits your overall health. So make sure not to skip this important meal.
On the other hand,
Eating a healthy breakfast on the go doesn't have to break the bank. There are a large number of breakfast options at your favourite fast-food restaurant. 
In case you might be asking yourself:
We have compiled some of the best healthy breakfast options to suit any palate. These quick and healthy choices will give you plenty of ways to put breakfast back on your daily menu.
So let's get into it!
Benefits Of Consuming A Healthy Breakfast
Undoubtedly, breakfast gives you a chance to start your day with a healthy and nutritious and healthy meal. Grown-ups who report regularly eating a healthy breakfast are more likely to:
Consume more vitamins and minerals.

Meet daily nutrient requirements.

Control their blood sugar levels.

Control their weight.

Perform better at work.

Able to concentrate more.
The Basics Of A Healthy Breakfast
So what exactly counts as a healthy breakfast? Here is the core of a healthy breakfast:
Lean Protein
Such as lean meat, eggs, legumes and nuts.
Whole Grains
Such as whole-grain rolls and bagels, whole-grain English muffins, hot or cold whole-grain cereals, and whole-grain waffles.
Fruits And Vegetables
Including fresh or frozen fruits and vegetables, 100% juice drinks without added sugar, and fruit and vegetable smoothies.
Low-fat Dairy
Such as milk, lower sugar or plain yoghurts, and low-fat cheeses, i.e. cottage cheese and natural cheeses.
Collectively, these food groups provide complex carbohydrates, fibre, protein and a small amount of fat. It makes a combination that packs health benefits which helps you feel full for hours.
Find options from these four core groups that suit your taste and preferences. Also, try to choose food from at least three of these four food groups to round out a wholesome breakfast!
What To Look For In Dry Cereals?
Study shows that people who eat cereal at breakfast consume fewer calories and are less likely to gain weight than people who eat other foods. However, not all breakfast cereals are created equal.
Remember that you must read the ingredient list and Nutrition Facts label before you buy a cereal box, it will help you make smart choices. Also, keep in mind that not all cereals have the same serving size. For instance, a serving of one cereal might be 1/2 cup, while another maybe 1 cup.
Some other essential items to consider when choosing cereal are:
If you are counting calories, choose cereals that are lower in calories, ideally less than 160 calories per serving.
Pick up cereals with at least 3 grams of fibre per serving, and if possible, aim for 5 grams per serving or more.
Focus on cereals which are usually lower in sugar. Additionally, avoid cereals that list sugar at or near the top of the ingredient list or list multiple added sugar types, such as brown sugar, honey, high-fructose corn syrup, and dextrose.
In the end, make sure to top off your bowl with some sliced fruit and skim or low-fat milk. If you are on the go, it would be best to take a piece of fruit, some yoghurt, or a container of milk with you.
Cereal Bars: The Best Or The Worst?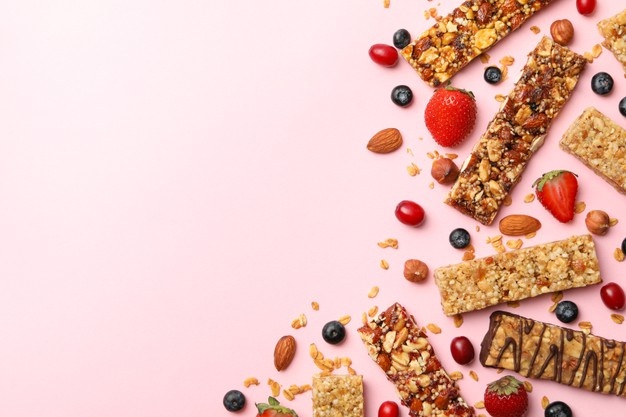 Cereal bars may be considered a good breakfast option. However, not all cereal bars are as healthy as you think. In fact, some contain high levels of salt and sugar.
But this is not always the case.
So just ensure to look for those cereal bars that meet the exact guidelines as dry cereal and that are made with wholesome ingredients (i.e. dried fruit, nuts, and whole grains such as oatmeal).
Moreover, don't forget some fruit, low-fat milk or yoghurt to round things out. Even fruit or yoghurt cereal bars won't really meet all your nutrition requirements for breakfast.
Some Quick And Flexible Breakfast Options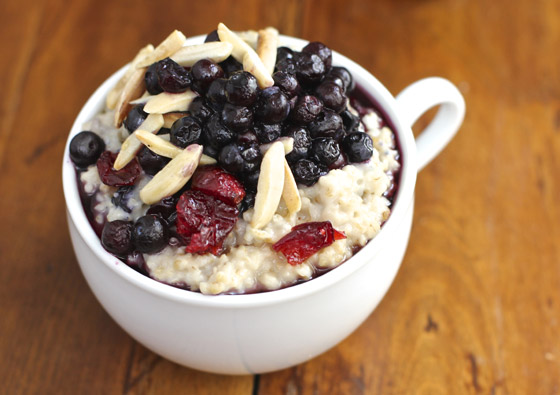 A healthy breakfast does not always have to be a traditional breakfast menu. There are plenty of options available, like bacon and eggs or oatmeal with fruit. 
As if that's not enough, some healthy breakfast options include:
Cooked oatmeal topped with dried cranberries or almonds.

A whole-wheat tortilla filled with salsa, vegetables, and low-fat shredded cheese.

A whole-wheat sandwich with tomato, lettuce, cucumber, sweet peppers, lean meat and low-fat cheese.

A whole-wheat pita filled with hard-boiled egg and a vegetable, such as spinach.

Light French toast made with whole-wheat bread, eggs whites or an egg substitute, vanilla, and cinnamon.

A smoothie of fruits, plain yoghurt, and wheat germ (a spoonful).
Ways To Fit In A Healthy Breakfast
Your breakfast doesn't have to mean loading up on sugar and fats, and it doesn't have to be time-consuming to be healthy. Keep all the described breakfast basics in mind and set yourself up for healthier eating all day long.
Additionally, try these tips for fitting in breakfast on a tight schedule:
Decide what you will eat for breakfast the night before. Similarly, set out dry ingredients and any equipment, bowls or pans.
Make breakfast the night before. Just reheat as necessary in the morning.
Make a go-to breakfast the night before. And in the morning, you can just grab it and go.
The Takeaway
Don't be afraid to ask for a modification or substitution to create a healthier breakfast. Understanding your nutritious and low-calorie options on a fast-food menu can assist you in meeting your nutritional goals.
Just ensure to read the nutritional information carefully and stay away from high-sugar carbs as well as meats that are high in saturated fat.