Famous for multiple health benefits, cinnamon has become a common ingredient in every household. Many people consume these kinds of herbs and spices to promote mind and body wellness. If prescribed by a doctor, their supplements can also be an excellent way to give your body a boost of vitamins and minerals that you may not get in your regular intake. 
However, while cinnamon may have huge benefits, consuming it in large quantities is not a great idea. Some supplements do also have potential side effects, so it's essential to educate yourself. 
In this article, we'll discuss some of the possible side effects of cinnamon – Let's get started!
Health Benefits Of Cinnamon
When consumed in optimal amounts, cinnamon can provide several health benefits. Some of them are:
Cinnamon might help improve insulin sensitivity in fat and muscle tissues, increase glucose uptake, and improve glycogen synthesis in the liver – making it easier for the human body to regulate blood sugar in people with type 2 diabetes. 

Cinnamon can reduce inflammation, which helps in relieving soreness and pain. 

Some studies indicate cinnamon might help prevent Alzheimer's disease.

It contains large amounts of polyphenol antioxidants. Antioxidants help protect your body by lowering or preventing the effects of free radicals.

It might also slow down the growth of cancerous cells.
Side Effects of Too Much Cinnamon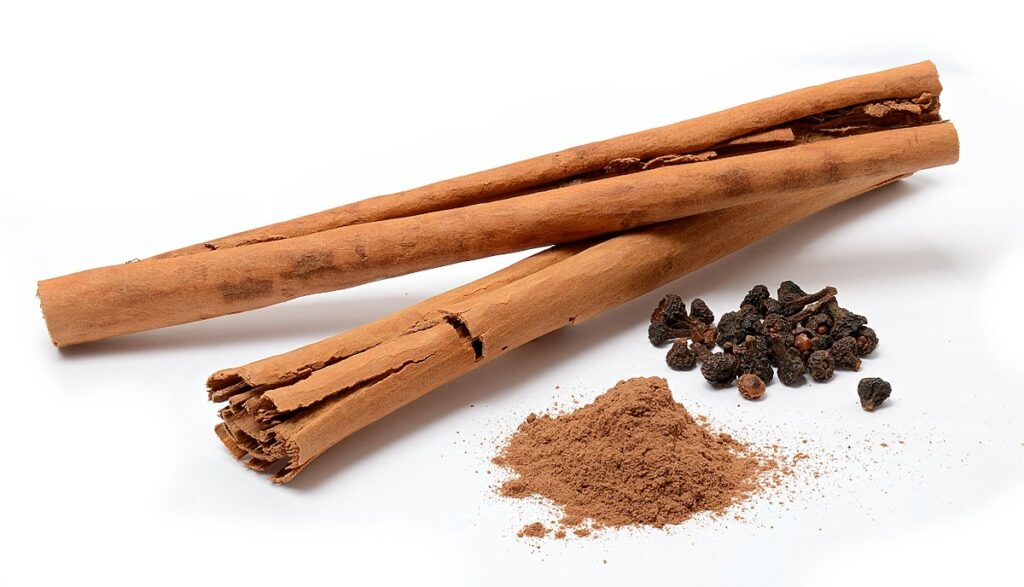 Several studies have indicated that eating too much Cassia cinnamon has been linked to several side effects.
Here are five possible side effects of overeating Cassia cinnamon:
1. Liver Damage
Cinnamon is known to have nearly 5% of coumarin. Several studies have found that overeating coumarin may cause liver damage, particularly in people with pre-existing liver disease. It can even lead to liver failure and eventually death. 
2. Low Blood Sugar
Another significant side effect of too much cinnamon is that it can drop your blood sugar too low, which can cause:
Dizziness

Fatigue

Shakiness

Anxiety
People with diabetes definitely undergo medications. If such individuals take cinnamon along with diabetic medicine, it lowers the blood sugar levels to an extreme level resulting in serious health hazards. So make sure you control this as much as possible, especially during medications.
3. Allergies And Mouth Sores
Some individuals are allergic to cinnamon due to high sensitivity to the proteins in the spice. 
Cinnamon contains cinnamaldehyde that can cause allergic reactions, including mouth sores. Some other cinnamon allergy symptoms may include skin irritation and stomach ache every time you ingest it.
4. Breathing Problems
Accidentally inhaling cinnamon can cause coughing, gagging, and trouble when trying to catch your breath. Also, since the cinnamaldehyde in cinnamon is a throat irritant, it may provoke further breathing problems.
Remember that people with asthma (or other medical conditions that cause breathing problems) need to be very careful of accidentally inhaling cinnamon, as they are more likely to experience difficulty breathing.
5. Interactions With Certain Medications
It is safe to eat cinnamon in small to moderate quantities with most medicines. However, taking too much of it may cause an issue if you take heart disease, diabetes, or liver disease medications. This is because cinnamon may interact with those medications and enhance their side effects. 
So make sure to talk to your doctor if you have diabetes before taking cinnamon supplements. Also, if you are taking any medications that affect your liver, abstain from cinnamon supplements to avoid negative interactions.
Summing Up
While overeating cinnamon may have some potential side effects, it's a healthy spice that's safe to eat in moderate amounts. Consuming less than the tolerable daily intake (0.1 mg/kg/day) is more than enough to provide you with its health benefits.
It's always best to talk to your doctor if you want to use cinnamon as a supplement for its health benefits, especially if you're taking other medications.