If you have ever felt a "flutter" in your heart after eating something, it means heart palpitations have made an appearance in your life. 
Heart palpitations are defined as the loud and irregular beating of the heart. You're able to feel this pounding and thumping of your heart. While there can be numerous conditions that can lead to this, we will talk about food items being the cause of this.
Let's look at the ingredients, drugs, supplements and various other causes of heart palpitations and what you can do to control them.
Foods That Cause Heart Palpitations
Now that you know what heart palpitations feel like – have you ever experienced them after consuming a meal? If yes, then the primary cause for this is food sensitivity.
Food sensitivity is your body's allergic response to certain edible items. It's pretty normal to be allergic to foods you consume daily and not know about it. However, when the allergic reaction is strong, there are high chances of you experiencing some of the following symptoms:
Headache

Bloating

Diarrhoea

Migraines
– and heart palpitations as well.
1. Chocolate & Caffeine
Have you felt like your heart will burst right out of the ribcage just after you've had some delicious chocolate? Well, the culprit here is the chocolate. And if you want to avoid this disturbing feeling, it'd be a wise decision to give up on chocolate once and for all.
Usually, it's not chocolate but soy, cocoa, milk, caffeine, or other essential ingredients that can trigger this reaction. Moreover, food items like caffeine, tea, soda or energy drinks can also trigger heart palpitations along with other body responses.
2. Tyramine
Tyramine is an amino acid that is found in pepperoni, cheese, sausages and even salami. This amino acid is responsible for maintaining blood pressure and occurs naturally in our bodies. In high amounts, it can lead to increased pressure and, therefore, heart palpitations.
3. Alcohol
Our heart functions in a well-coordinated manner. It conveys the electrical signals in an organised fashion, and alcohol is known to disrupt this pattern. Because of this, there are chances of experiencing irregular heartbeats.
Also, alcohol dilates the blood vessels as well. When this happens, the blood pumped and received by the blood increases, leading to high blood pressure and eventually heart palpitations. If faced with such issues, especially after drinking alcohol, it's about time you stopped drinking alcohol.
4. High-Sodium Foods
Did you notice your heart racing like crazy after you eat something very salty? It could be salted nuts, potato chips, canned products with added/extra salt. If yes, then you probably are consuming too much salt.
Sodium can raise blood pressure, and while taking large quantities is never a good habit. In addition, it can lead to heart palpitations and even more severe issues in individuals with food sensitivity.
5. Carb-Rich Meals
We all consume carbohydrates daily. Be it breakfast, lunch or dinner – it's the staple food almost everyone eats. 
Bad news?
Carbohydrates are broken down into glucose which is the primary form of sugar. High levels of sugar in the body can cause heart irregularities.
6. Herbal Supplements
Herbal supplements like hawthorn, bitter orange, ginseng, ephedra, and valerian can also increase heart rate.
Other Conditions that Can Cause Heart Palpitations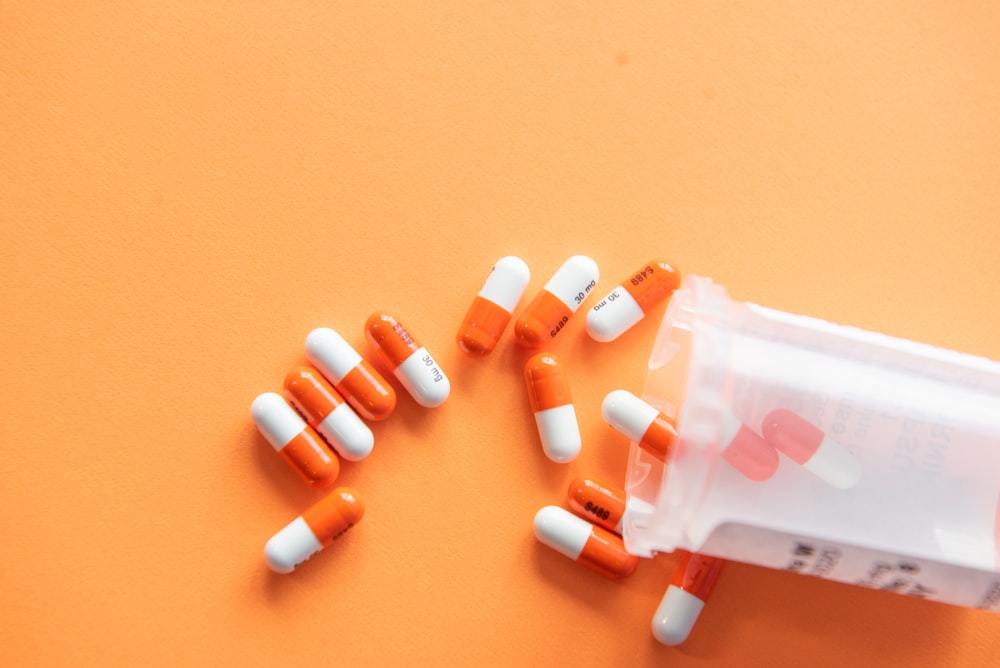 Apart from foods, following are some of the substances and conditions that may trigger heart palpitations:
1. Drugs And Medications
Certain medications and drugs can cause arrhythmias (i.e. increased heartbeat). They could be as simple as the OTC cold & flu medications or illegal, intoxicating drugs. Such stimulants can be incredibly dangerous for you, and it's better to steer away from them.
2. Hormonal Imbalance
Well, hormonal changes can be pretty dramatic. And one of their dramas is in the form of heart palpitations. Women usually experience them during the menstrual cycle, menopause or pregnancy.
3. Lifestyle & Emotions
Undoubtedly, lifestyle and emotions can have a significant impact on your heart. For example, if you're habitual of leading a relaxed, laid-back and sedentary lifestyle, small activities like jogging can cause heart palpitations.
Moreover, emotions like never-ending stress and constant bouts of sadness can also cause heart problems. Therefore, it's necessary to keep your emotions in check and not watch a horror movie at night if you are terrified.  
Manage Your Issue
You probably wouldn't be aware of having food sensitivity. It could be because the heart palpitations would not be very intense and subside in a short period. However, if you have started to notice them and want to know if it's food sensitivity or not – there's a way to manage it easily.
Maintaining a food diary is your best shot. It may sound like child's play, but it's incredibly time-consuming and challenging to maintain. However, at the end of the day, it's pretty helpful. You can keep track of what and when you ate and if it caused your heart to race or not.
Monitoring your diet can prove to be incredibly helpful when you're trying to figure out the root of your heart palpitations. Keeping a record means you can show it to your doctor and have problems diagnosed quite efficiently.
When To Seek Professional Help?
Heart palpitations typically fade away after some time, and you can get back to your everyday routine life. However, if the heart palpitations can get too bad, it's essential to seek professional medical help as soon as possible.
Here are the following symptoms that require immediate attention:
Shortness of breath

Immense chest pain

Profuse sweating

Dizziness & lightheadedness

Fainting

Altered mental state (confusion)

Tightness in jaw, neck, arms, and chest
Conclusion
Heart palpitations can be incredibly disturbing and worrying. If you're experiencing them regularly, it's advisable to consult a healthcare professional and discuss your issue.
Keeping a food diary with proper tracking of all the meals and supplements consumed over a week can significantly help reach a conclusion. Also, it can help in pointing out food allergies or any other condition that may be causing heart palpitations.
While it isn't a grave issue but, if it bothers you – well, it's high time to correct it once and for all.